To forget YouTube when determining your digital strategy is to leave out an entire search engine that contains a huge part of all internet content. With 30 million active daily users, businesses and brands are finally beginning to lean into a new genre of SEO strategy — one focused entirely on YouTube videos.
When researching ways to grow on YouTube, you will notice that buzzwords such as "keywords," "descriptions," "optimize," and more are used frequently when referring to SEO for YouTube channels. This is no coincidence.
SEO techniques for YouTube videos are not as far off traditional SEO strategy as one might think. Instead, SEO experts (or the amateure YouTuber looking to grow their channel and become famous) can use conventional SEO techniques in different ways to fully optimize their channels and videos.
How to Optimize your YouTube videos for SEO
1. Use "Video" Keywords
Not all keywords are good keywords to use for YouTube. What this means is that, while a keyword may be powerful — with a large amount of users searching for it each month — not all keywords show results that would be similar to the type of content (videos) you plan to share. Do some searches around the topic of the video, or the topic you plan on producing a video for. You can tell if a keyword is a good video keyword if the search results feature videos within them.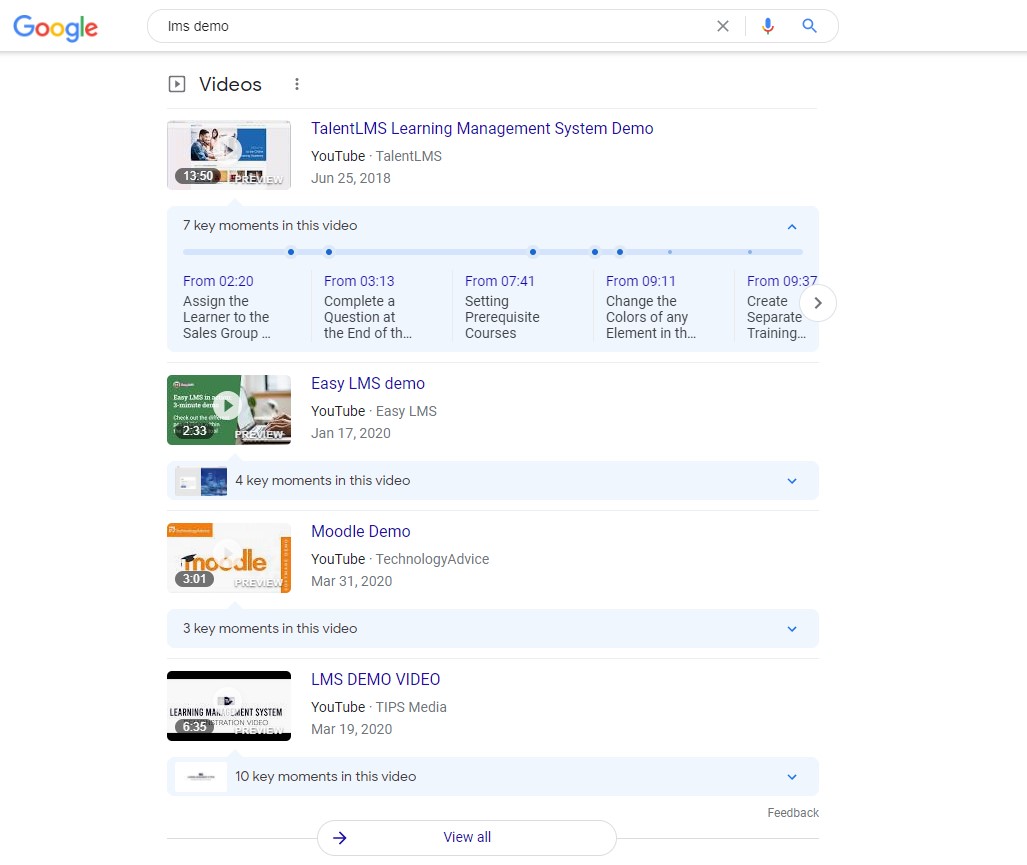 2. Optimize the video title and description
Be sure to include your focus keyword in your video title and description. Additionally, it is important to use your video title as an engagement tool, drawing viewers in. One of the best ways to do this is to "solve a problem" with your video title. This helps the user understand what benefits they will receive from the video content.
3. Optimize your tags
The tagging capability is one of the best features for off page SEO for YouTube. The tags allow you to enter exact keywords that a user might search for on YouTube, helping your video content get more views. Make sure the tags are super relevant to your content. This is a great opportunity to integrate related keywords to your main focus keyword. Don't use too many tags though, only about 10-12.
The tags are shown in the video "Details" section when uploading a video to YouTube. Scroll down to the bottom of the pop-up and click on "Show More." From there you'll see the Tag section.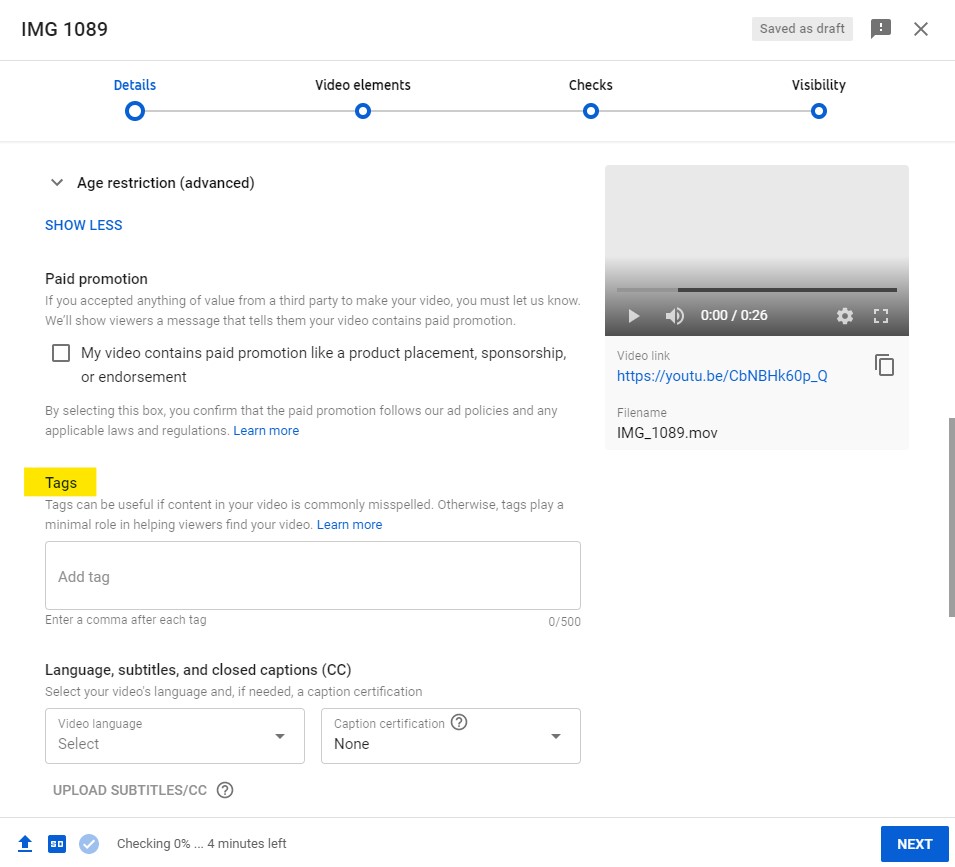 4. Encourage people to comment and subscribe
The more engagement you get on your videos (comments) and channel (subscriptions), the more visibility you will receive. Engagement tells YouTube that content is popular and, just like Google, they will prioritize popular content. A great way to promote this is to ask a question at the end of the video to trigger discussion or ask for people to subscribe if they found the content useful.
5. Add closed captions/subtitles to your video
This is a YouTube SEO hack that will help the algorithm understand the content of the video itself. YouTube does support auto-captioning, but it isn't always 100% accurate. It's a great idea to double-check and edit those captions. You can also add your own if you'd like. You can do this by clicking on the Subtitles item when viewing a video's details from your Channel Content area.
6. Share on social media
Cross-posting your YouTube videos across your social media platforms is the strongest way to maximize YouTube visibility and SEO. These additional posts work to increase engagement and help build you up as a reputable source of video content.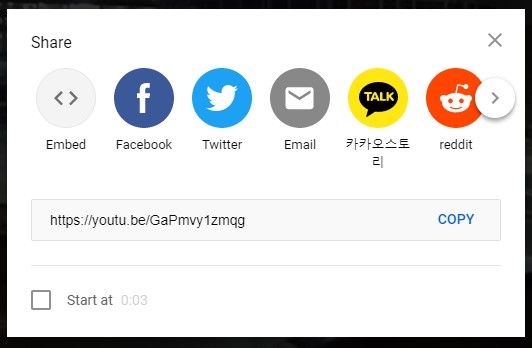 Why care about SEO for YouTube channels?
You should care about SEO for your Youtube channel simply because of how massive it is. It's essentially Google for videos.
There are "38 million active channels on YouTube of which 15 million are content creators and 22,000 of them have crossed 1 million subscribers," according to Tubics. This means, if you want your content to be a part of the 1 billion hours of YouTube watched globally every day, you need to be playing the game so users can find you.
Though these numbers may appear daunting, keep in mind that these SEO techniques aren't new. They're just being harnessed in a new way to optimize your YouTube videos for SEO.
Not to mention, you know some people who are here to help should you have questions or need an expert on your side.