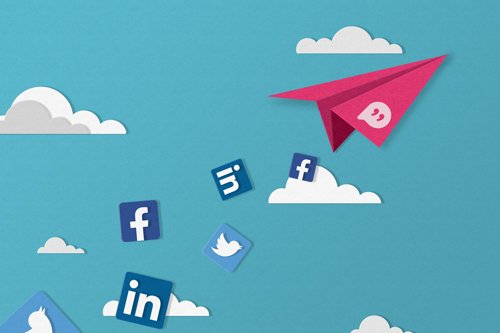 Social media marketing is not the wild frontier it used to be — it is a road increasingly well-traveled. According to a recent statistical study, over 90 percent of U.S. companies are using social media to promote themselves to some degree, with 63 percent of them agreeing that it was "very important" to their success. All told, U.S. companies were expected to spend over $17 billion on social media campaigns in 2019. There is both a value and a responsibility that comes with direct customer communication that cannot be rivaled by more traditional advertising mediums.
As more companies adopt dedicated social media marketing strategies and more research emerges, so do trends. It should not surprise that user behavior fluctuates depending on the platform, time of day, and the user's profession or industry. The website CoSchedule recently aggregated data from 25 different studies to come up with the best times to post on social media per industry and per platform — information that could be indispensable if you've found yourself baffled about when to post.
Timing is everything
At any given time, social media feeds are SATURATED with content — which makes it a challenge to cut through the clutter. Social media platforms utilize algorithms to provide their users with content that is most valuable to them, so even if your business falls within their area(s) of interest, you'll still need to build cachet through quality and engaging content. It's one thing to collect clicks with a snappy headline or eye-catching image, but it's another (and better) thing to hold their attention long enough to actually process what you have to say.
Different target audiences are more receptive on particular days and at particular hours, and they're not always what you might expect. Keeping track of all of this could become a major headache — but what if there were an application that could do this for you? Luckily, there is.
How Missinglettr Works
Enter Missinglettr. The Missinglettr app debuted back in 2015, but is just beginning to catch on here at Epic Web Studios. And for good reason. Not only do we manage our own blogs and social media presence, but we also do so for several clients. As you might imagine, juggling all of that could become a little overwhelming (if we weren't awesome!)
Missinglettr works by scraping your website for blog posts from which to build social media campaigns. These two aspects of your overall web presence can and do work beautifully together (and can significantly boost engagement and SEO) if managed properly. After you've concocted compelling content on your website, Missinglettr uses an intuitive technology called "Natural Language Processing" to find the juiciest or most post-worthy bits of your blog for sharing on Facebook, Twitter, and LinkedIn. It will also scoop up the imagery to pair with them. All you need to do is review and approve and voila! A year (or more) of unique social media posts, strategically spaced out to drive traffic to your website. The app can be paired with Medium as well for even more visibility.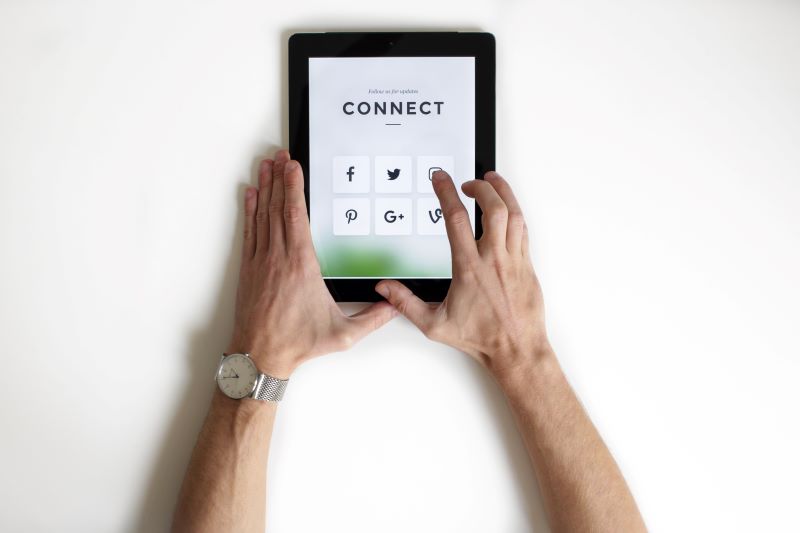 How to create a social media campaign with Missinglettr
Tell it where to look: Provide your URL or RSS feed.

Review your campaign: Each time you post a new blog, Missinglettr will generate a social media campaign for you to review. The default setting is "evergreen," which distributes 9 posts over a year's time span (falling on Days 0, 3, 7, 14, 30, 90, 180, 270, and 365). However, for more timely material, there is a "blast" setting (2 weeks or 2 months).




Each post's preview will display image, a snippet or quote from your article, and 1-3 hashtags of your choosing. If you don't like what you see, don't worry — images are customizable and suggested snippets can be cycled through until you find one you like. In lieu of an image, you can substitute a stylized quote bubble to savvily sneak in a larger sample of your content. Branding in the form of fonts, colors, and backgrounds can be set up on the dashboard to guide the aesthetic from the get-go.

Let it happen: From there, your campaign is ready to "drip" out over the time frame you've set. Make alterations as you see fit.

Analyze: Reviewers have noted that Missinglettr's analytics functions are lacking, as they only reveal clicks without much insight as to where they came from. So do not rely on Missinglettr for a lot of useful information about how to tailor your social media campaigns at this stage (to the company's credit, their customer service and overall responsiveness have both been praised).
Post your website's way to success
While Missinglettr can save you significant time and effort in the social media marketing arena, it is not a magic bullet to shoot your website to the top of search rankings. Great content, a streamlined and fulfilling user experience, and an optimized Google My Business listing are all crucial SEO factors that happen to be Epic Web Studios specialties. Contact us to see how we can grow your web presence today.