You can sell just about anything on the Internet … so can just about anyone else. However, not just anyone can do so successfully. Whether it's through email, Google Ads, or a Facebook ad campaign, those who understand the ins-and-outs of digital marketing — specifically as an ongoing, relationship-based, continuous process — will be better equipped to reap the rewards. The strategies you employ can and should change based on who you're marketing to — complete strangers, familiar and interested acquaintances, or established brand loyalists.
When you're considering how to make money with digital marketing, you're thinking more generalized and long-range. You're generating curiosity among "cold" audiences. When you're considering how to make money through remarketing, you're thinking of specific messages to nudge prospects who are already interested (i.e. "warm" audiences) in your product or service toward conversion.
Types of Facebook ad campaigns
Given the influence of social media, both on our time and our opinions — it is a terrific arena for both marketing and remarketing. Of all social media advertising channels, Facebook reigns supreme — especially now that it's fully integrated with Instagram. Facebook ad campaign types are hierarchized first by objectives, which fall roughly in line with the phases of the AIDA cycle.
Awareness:

knowing that your brand, business, or product exists

Correlating FB ad campaign objective:

Awareness

Sub-types: Brand Awareness, Reach

Interest:

curiosity about your existence

Correlating FB ad campaign objective:

Consideration

Sub-types: Traffic (to your website URL), Video Views

Desire:

wanting what you have to offer

Correlating FB ad campaign objective:

Consideration

Sub-types: Engagement (likes, comments, shares), app installs, lead generation (signing up for emails or newsletters, contacting you through Messenger)

Action:

making a purchase or filling out a form and becoming a customer

Correlating FB ad campaign objective:

Conversions

Sub-types: Conversions (adding to cart, registering to site, etc.), Catalog Sales (embeds products from your ecommerce into Facebook), Store Traffic (entice customers to visit your brick-and-mortar location)
Those marketing something new, unfamiliar, or underrated would be advised to build an Awareness campaign to put themselves out there in front of anyone who might conceivably follow. Alternatively, you might build a Consideration campaign with engaging and informative videos or a catchy teaser for your website. Someone who wants to build on more proven successes might remarket on Facebook with a Conversion campaign, including an enticing product offer and linking to their online store.
When to advertise on Facebook
After deciding on a Facebook ad campaign objective, the next step is planning out your ad sets, which may consist of several individual ads. This is when you'll determine a target audience, set your budget, and map a schedule for when the ads are shown. You'll want to ensure that your budget aligns with the mileage you hope to get out of your ads. Facebook lets you set either a daily budget or lifetime budget, with an adjustable lifetime spending limit option that will pause dispersal of all ads once met.
Successful advertising on Facebook is a combination of the right audience, right time, and the right message. (Taking the time to understand Facebook's Ad Metrics will be of immense help in this part of your digital marketing strategy.)
Scheduling ads for the right times is dependent on you knowing your audience's behavior, and that means data analysis. What time of day do they most engage with your advertisements? Is it earlier in the week or month, or later? Are there any discrepancies in behavior between different demographics? Once you have that pinned down, you can run ads on a set schedule when they are more likely to work on who you're targeting.
Get in front of the right people
Placement refers to where your ads show up — in terms of device (mobile vs. desktop), platform (Facebook, Instagram, or Audience Network — a display ad network for mobile apps and websites beyond Facebook), and what areas they appear within these platforms (within feeds, stories, videos, etc.) During your initial marketing efforts, particularly Awareness campaigns, your aim will be frequency. Therefore, you'll want to place ads in as many areas as you can afford. As your knowledge of your target audience takes shape, you'll be a little more judicious.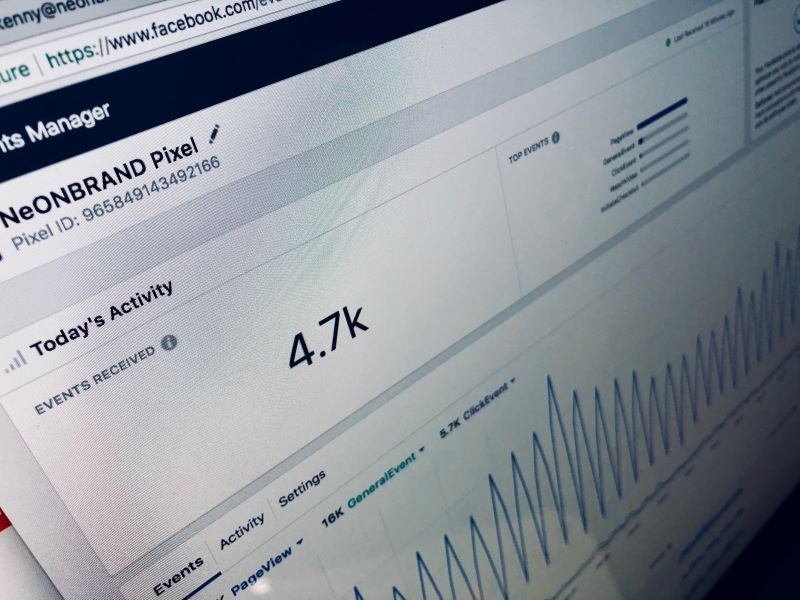 Once you do find that audience, a Facebook Pixel can be used to drive home conversions home. A Facebook Pixel is a small piece of code installed into the header tags of your website that will serve ads based on what page a target customer visited or how far along they made it in the purchase funnel — did they make it all the way to checkout and abandon their cart? Since they were so close to converting, you might serve them an offer for a discount or another incentive, persuading them to complete their purchase. The Pixel is essential to any Facebook remarketing effort.
Master social media with Epic Web Studios
Getting the most out of a Facebook advertising campaign takes work and practice. The social media marketing department Epic Web Studios already knows the ropes, achieving results for our diverse roster of clients time and time again. Whether you're a new brand looking to make yourself known or an established brand seeking to drive up sales through remarketing, Facebook is the place to do it. And it's our place to help you see it through.