Generating brand visibility on social media is not a simple process. There are literally hundreds of factors that go into making a successful brand thrive on the web. Every aspect of your business must be taken into consideration when developing a plan that will work for you. Successful social media is a lot more than just making posts on Facebook. You've got to cover all bases, from unique content creation and customer feedback to analytics, ad planning and more.
We thought it might be helpful to show you what the first few months of what an active social media strategy looked like for one of our clients, Smith's Hot Dogs, a regional manufacturer of the highest quality meats available in the world today.
Before working with Epic, Smith's had a presence on Facebook that was not heavily monitored or maintained. They did, however, have a very dedicated fan base, and a nice website. In Northwest Pennsylvania, Smith's is an iconic brand to which consumers of all ages can identify. After all, who doesn't like American Hot Dogs?! In the image below, you can see what the stats looked like for five months preceding our work:


February 2013: Smith's Hot Dogs decides that it's time to get serious about social media and contacts Epic Web Studios. Being the "Official Hot Dog of the Pittsburgh Penguins" had garnered FB likes in the past, but there was no engagement from fans. Engagement (on FB it's called "People Talking About This") is what makes social media work.
March 2013: Epic Web's Social Media Team begins very in-depth research on Smith's. We learn everything. Product Line, History, Clients, Key Influencers, Business Model, and more. Essentially, we want to be trained as if we were a new-hire in the executive offices.
April 2013: Epic Web begins to develop a plan of action for how to attract and retain clients to the Smith's brand. Some initial test-posts are sent out, a small Facebook Ads campaign is run for testing purposes.
May 2013: Time to kick things off. Now that Epic has learned all-things-Smiths (and eaten about 10 pounds of delicious bacon & hot dogs in the process), we are ready to begin promoting their brand on Facebook & Twitter (which are two great platforms to begin on if you are new to social media). Almost immediately there is a 10% spike in engagement on the Smith's profiles. Facebook fans start rolling in, Twitter followers increase and start responding to posts.
June 2013: The content calendar is in full swing. The key, at this point, is to continue improving the relationship between the Smith's brand and their customers. New fans are pouring in by the hundreds (sometimes thousands) every week! As a result, every day Epic's Community Managers have to:
Write fresh content (posts, photos, contests, videos, trivia, etc).
Follow up on almost every comment in every network.
Respond to all customer service inquiries.
Develop strong social advertising that is not invasive, but complimentary.
Adjust those ads based on the analytics we receive.
Actively listen to what's being said about Smith's around the web (through Google Alerts, Twitter Discovery & other Social CRM tools).
Continue to strengthen relationships with vendors, community partners & even the competition.
Report back to Smith's management & ask questions whenever needed.
Take every possible measure to ensure Smith's is always top-of-mind.
Sara Kallner, VP of Business Operations at Smith's has this to say about working with Epic Web Studios:
"Epic Web has been very effective in helping us tap into our potential online, and connect with a huge base of loyal customers. Today we are marketing on an exponentially larger scale than just six months ago.

From day one, they were able to help us filter the important information vs. the noise when it comes to our online media. Customer service has been fantastic, they've stayed on target with our goals, and I would recommend them to any organization looking to make a difference on the web."
Here's what things look like for Smith's today:
18,000 New Facebook Fans
Approaching 1,000 Targeted Twitter Followers
Significant Jump in Website Traffic
Increase in Online Ordering
Increased Visibility in New/Target Markets
Social media is often:
more cost efficient than old-school, outbound marketing.
better at building long-term customers rather than short-term sales.
capable of giving your brand the visibility it deserves.
Why fight an uphill battle bringing people to your website?
Engage with them where they already are!
Epic's strategic digital marketing team provides a solution to the limitations of a traditional marketing process. Digital strategy is critical to building a more effective approach towards marketing for your own business.
The choice is yours, Gray or Blue: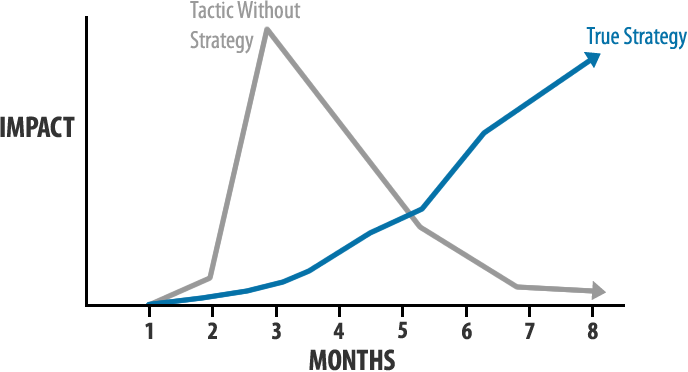 Are you:
If you have answered YES to any of these questions, call our offices and speak with David Hunter at 814-746-6987.