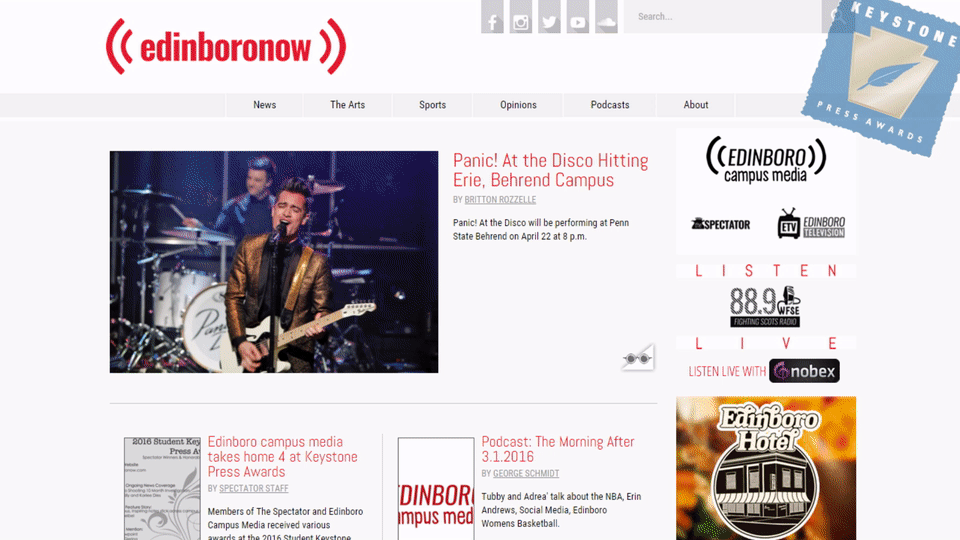 Our client, Edinboro University's EdinboroNow.com, was just awarded 1st place in the "website" category for the Keystone Press Awards! The contest is run by the Pennsylvania NewsMedia Association and recognizes student journalism. Many additional members of The Spectator and Edinboro campus media teams were honored with awards as well.
Since new methods of media consumption are continuously coming into play in today's world, it's especially important for the layout and design of media websites to be user-friendly and dynamic. One way to do this is by strategically integrating multimedia components like social feeds, videos, podcasts, links and photos throughout the whole website and within published stories themselves.
The EdinboroNow.com website is a perfect example of a dynamic, engaging media website. Thanks again for helping Epic Web push the potential of campus media websites!