While millions of people interact online every day, it can be a very difficult process to reach a target demographic. Every organization requires a strategic plan to make their brand thrive on the web. Every aspect of your organization must be taken into account when developing a plan that will work for you. Successful social media is a lot more than just making posts on Facebook. Every factor must be considered, from analytics and ad planning, to unique content creation, customer feedback and more.
Given the value that digital strategy can provide, we thought it might be helpful to show you what the first few months of what an active social media strategy looked like for one of our clients, Eddie Griffin, a comedian and actor who has appeared in numerous HBO & Comedy Central standup specials, over thirty feature films, and on television for over 25 years.
Prior to working with Epic, Eddie Griffin had a presence on Facebook & Twitter that was monitored and maintained by in-house management. Eddie was at the top of his career in the '90s, but by the early 2000's, his notoriety began to wane. His original plan for social media was solely to promote his nightly comedy shows in Las Vegas and around the nation. Epic Web kicked off his online revival by building out a completely new website and social media strategy. In the image below, you can see what the stats looked like for five months preceding our work:
November, 2013: Eddie Griffin's new website launches and it's time to get serious about social media. Being a movie star had garnered about 175k FB likes in the past, but there was no engagement from fans. Engagement (on FB it's called "People Talking About This") is what makes social media work.
December, 2013: Epic Web's Social Media Team begins very in-depth research on Eddie's Career. We learn everything. History, Voice, Style, Key Influencers, Business Model, and more. Essentially, we want to be trained as if we were a new-hire of his management team. Epic Web begins to develop a plan of action for how to attract and retain clients to the Eddie Griffin brand. Some initial test-posts are sent out, a small Twitter campaign is run for testing purposes.
January, 2014: Time to kick things off. Now that Epic has learned all-things-Eddie (and watched about 100 hours of comedy in the process), we are ready to begin promoting his brand on Facebook & Twitter (which are two great platforms to begin on if you are new to social media). Almost immediately there is a 10% spike in engagement on the Eddie Griffin profiles. Facebook fans start rolling in, Twitter followers increase and start responding to posts.
February, 2014: .The content calendar is in full swing. The key, at this point, is to continue improving the relationship between the Eddie Griffin brand and his fan base. New fans are pouring in by the tens-of-thousands every week! At this point on Facebook, we've literally built his fan base from 175k to over 1.6 Million Fans!
March, 2014: Engagement rates are through the roof. Some posts even hit over eighty thousand unique 'likes' in a single day! Epic continues driving more ticket sales, merchandise sales, and website views; all of this without compromising the integrity of the content. As a result, every day Epic's Community Managers have to:
Write fresh content (posts, photos, contests, videos, trivia, etc).
Follow up on almost every comment in every network.
Respond to all customer service inquiries.
Develop strong social advertising that is not invasive, but complimentary.
Adjust those ads based on the analytics we receive.
Actively listen to what's being said about Eddie around the web (through Google Alerts, Twitter Discovery & other Social CRM tools).
Continue to strengthen relationships with vendors, community partners & even the competition.
Report back to Eddie's management & ask questions whenever needed.
Take every possible measure to ensure Eddie is always top-of-mind.
Ann Flagella, Eddie Griffin's Manager has this to say about working with Epic Web Studios:
"Epic Web is simply amazing. We had no idea bringing in well over 1.5 Million fans (targeted fans at that) was even remotely possible with Eddie's online presence! I cannot thank the social media department enough. These folks are tireless in their work, often answering fan questions in the middle of the night. They are truly amazing people to work with and we could not be happier. Tour sales are up, website views are up, online merchandise is up. What more could we want?!

I would recommend Epic Web to anyone looking to expand their brand on the internet. Thanks Epic!"
Here's what things look like for Eddie Griffin today:
1.6 Million Facebook Fans (5.34 new Page Likes per minute!)
Over 100,000 New Targeted Twitter Followers
35% Jump in Website Traffic
Increase in Online Merchandise Ordering
Increased Visibility in New/Target Markets
Social media is often:
more cost efficient than old-school, outbound marketing.
better at building long-term customers rather than short-term sales.
capable of giving your brand the visibility it deserves.
Why fight an uphill battle bringing people to your website?
Engage with them where they already are!
Epic's strategic digital marketing team provides a solution to the limitations of a traditional marketing process. Digital strategy is critical to building a more effective approach towards marketing for your own business.
The choice is yours, Gray or Blue: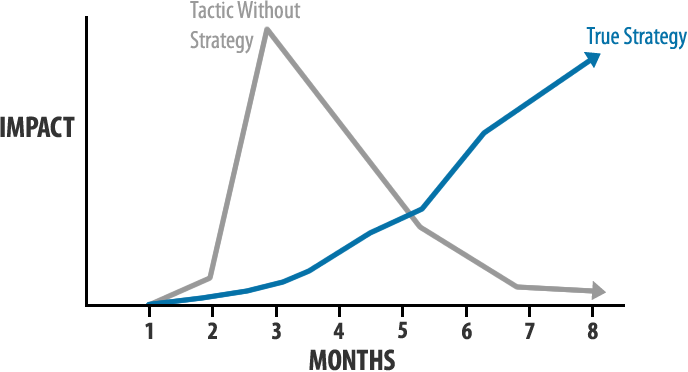 Are you:
already using other marketing methods?
If you have answered YES to any of these questions, call our offices and speak with David Hunter at 814-746-6987.